Join the Communications Council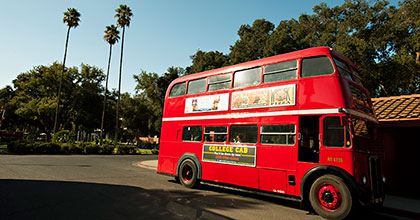 The Communications Council is the primary venue to connect regularly with your peers — writers, editors, marketing professionals, designers, photographers, Web developers and other communicators. Council goals include strengthening collaboration among campus units and promoting the university more effectively. Priorities are determined by its membership. Coordination and assistance are provided by Strategic Communications.
We generally meet on the first Thursday of the month during the academic year. Join us!
Benefits of membership
Learn and share best practices
Network with your peers 
Automatically receive all UC Davis news releases and daily electronic summaries of news coverage
Access to our workgroup communities (social media, creative, web)
Access to our Facebook group
Learn from outside experts at council meetings
Stay connected and informed through the communicator listserv group   
The communicators' listserv is open to any communications professional at UC Davis. Maintained by Strategic Communications, the list is used to send Communications Council updates, to distribute the Aggie Tip Sheet, and for sending other information of broad interest to the communications community.
Anyone subscribed to the list can email to it. To keep the volume of email low, we ask for the following courtesies: 
Please only email regarding communications topics of professional interest to communicators
If you are seeking advice or information, please ask people to reply to you directly (as opposed to starting an email conversation between a few people that goes to our large list). You can also try the UC Davis Communications, Marketing and Social Media Facebook Group.
If you are unsure about listserv protocols, reach out to the Strategic Communications Marketing Group. To subscribe to the listserv, please email Pranila Rajan.
To join the Communications Council, please contact Jasmin Francis-Bush , Strategic Communications Director of Brand Management & Marketing, at jafrancisbush@ucdavis.edu or 530-752-8694.