Campus Stationery
Campus letterhead, business cards and envelopes can be ordered from Repro Graphics using their handy online storefront. There you can customize our stationery and submit your order. In addition to the print offerings, Repro Graphics can also produce an electronic version of your letterhead in MS Word.
Preview all styles and options below.
PLACE YOUR ORDER WITH REPRO GRAPHICS
Letterhead
There are letterhead designs to suit any communication need. All have customizable address lines and most can accommodate unit names or signatures.
All stationery bearing the UC Davis seal
must be used to represent UC Davis with dignity and formality. There are many options without the seal suitable for informal pleasantries, transactional business communications and the like. When the seal is used, please ensure that the business at hand reflects the interests and aspirations of UC Davis at its very finest.
---
 EXTENDED WORDMARK WITH SEAL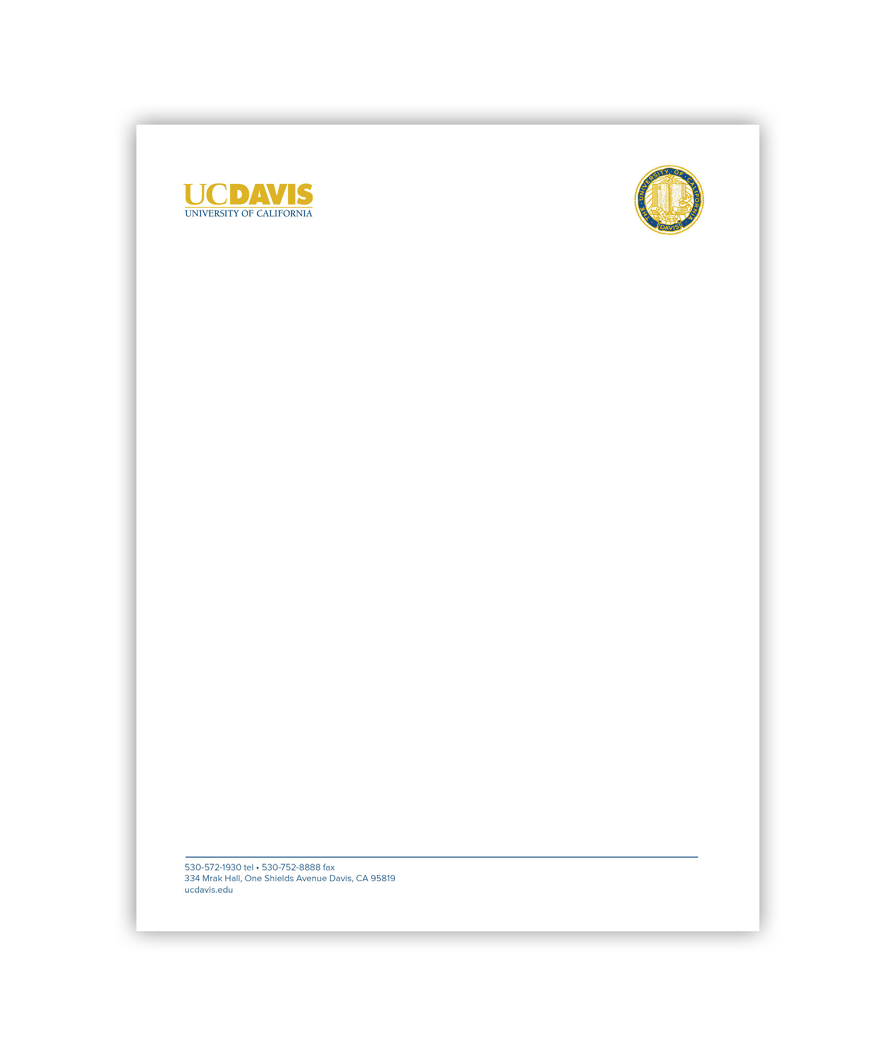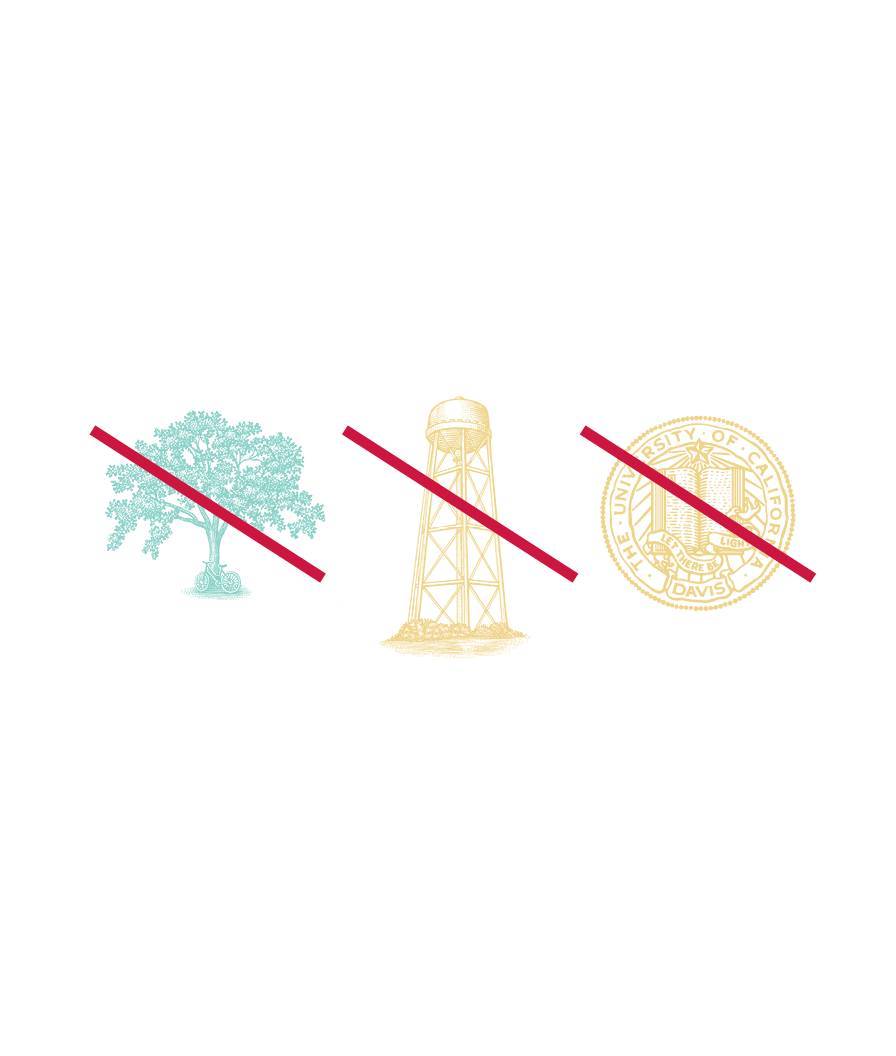 ---
EXTENDED WORDMARK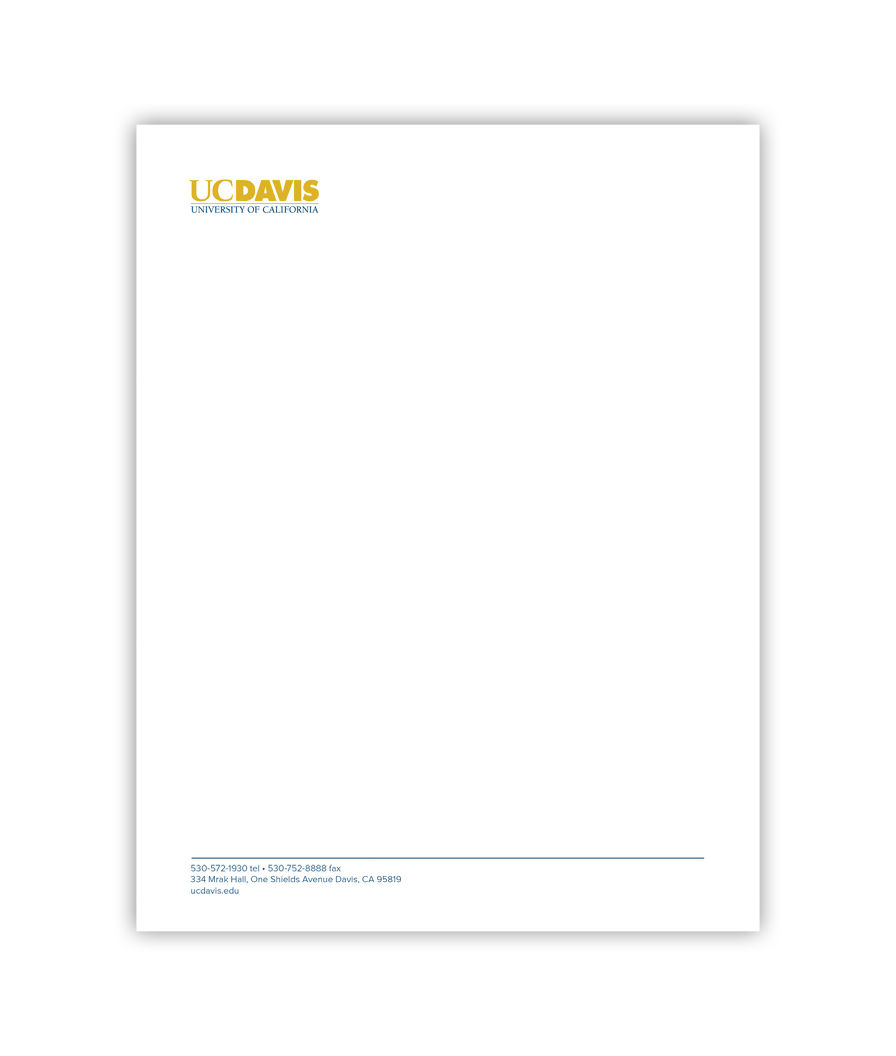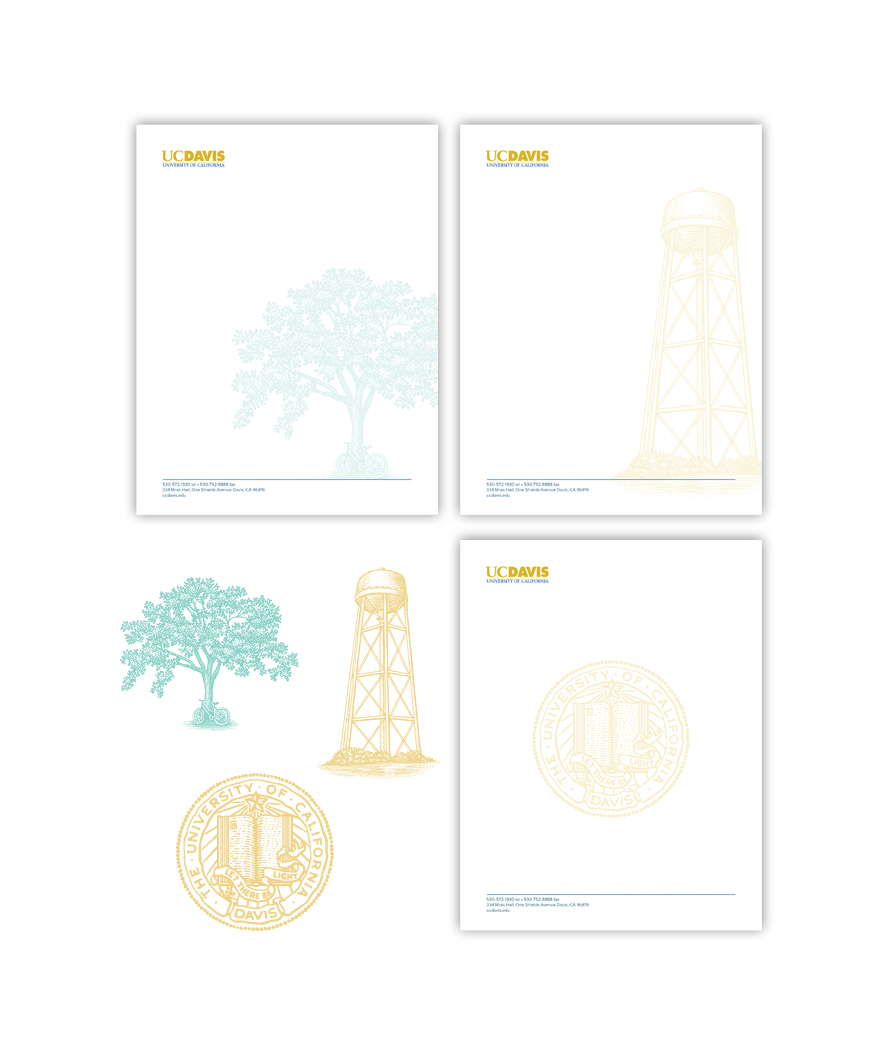 ---
UNIVERSAL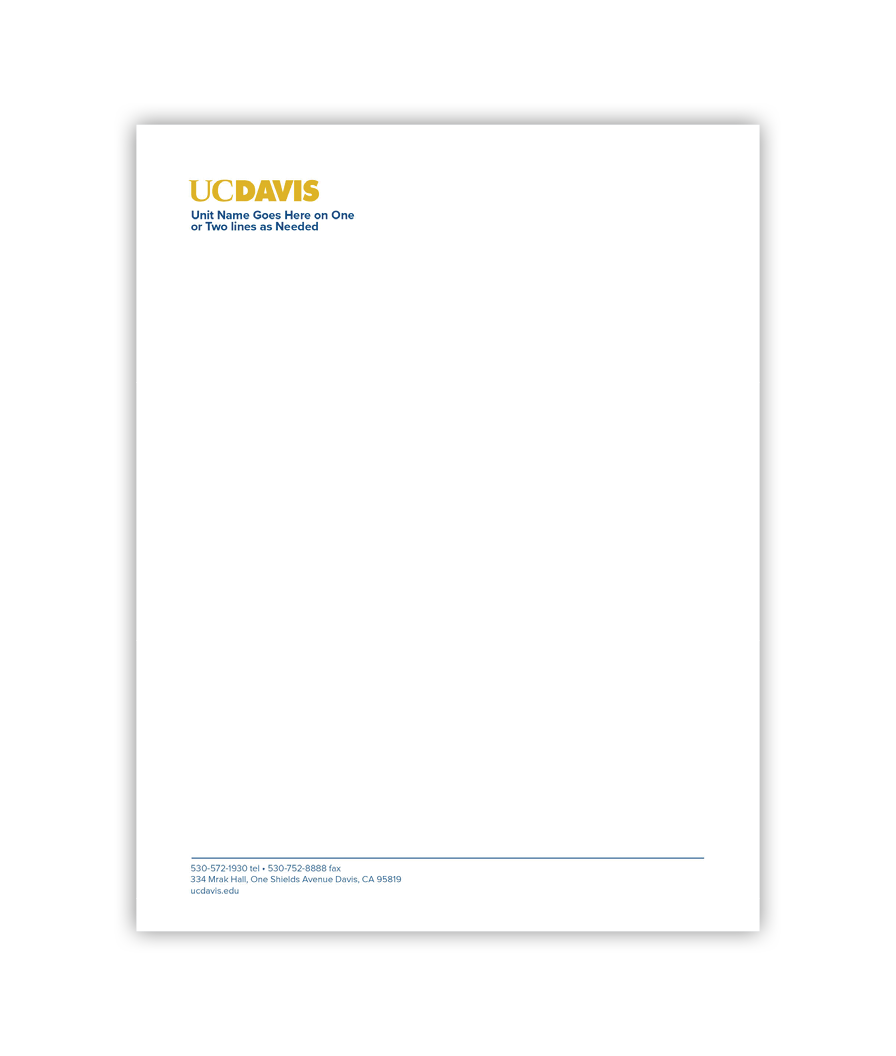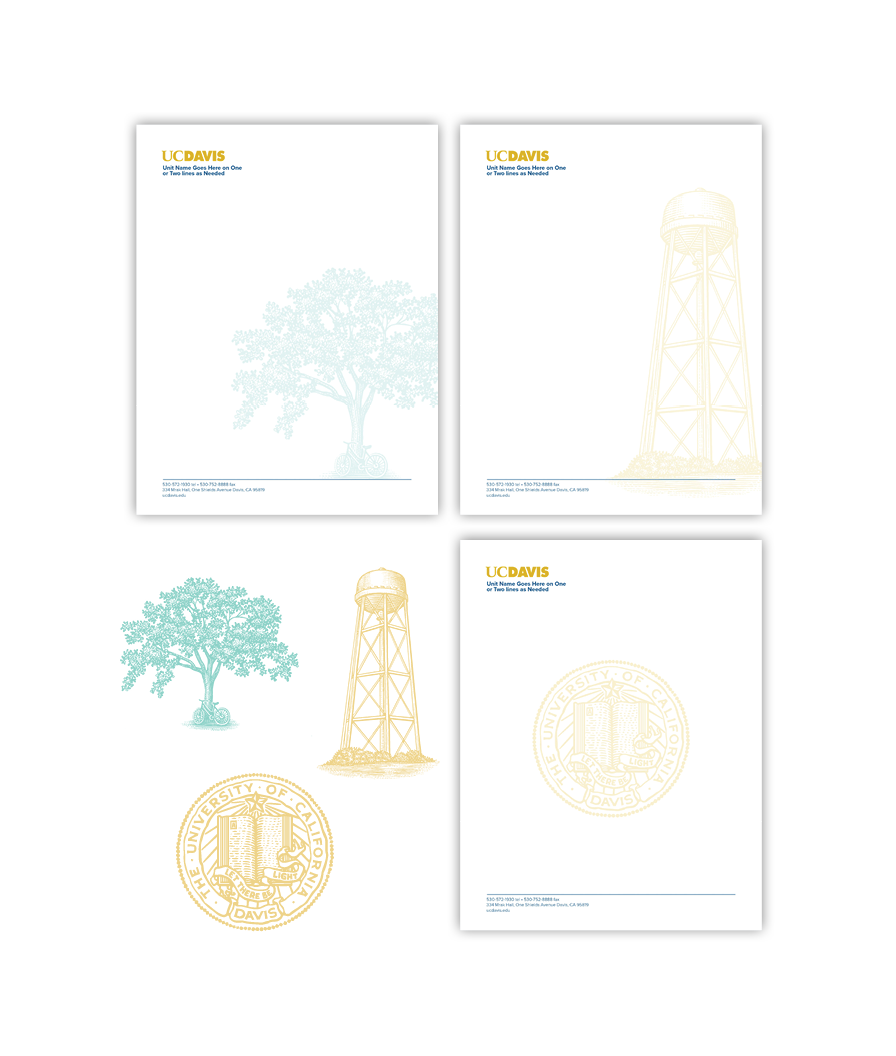 ---
UNIT SIGNATURE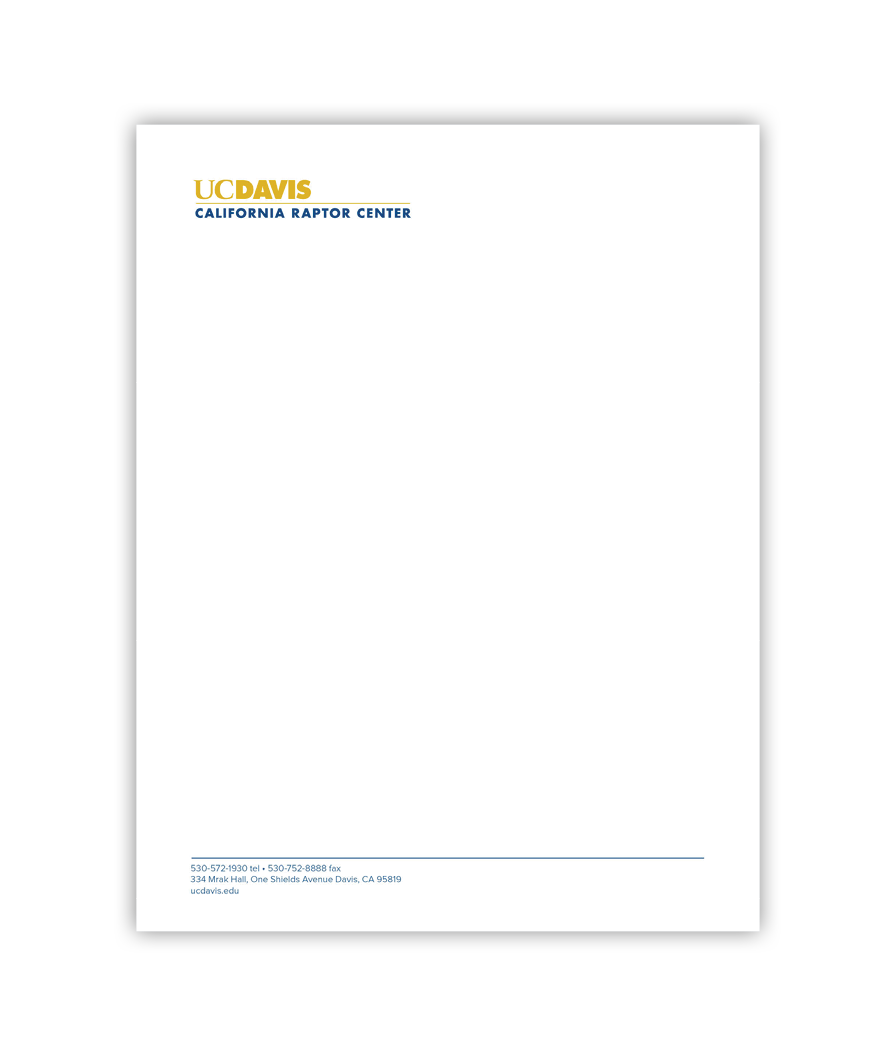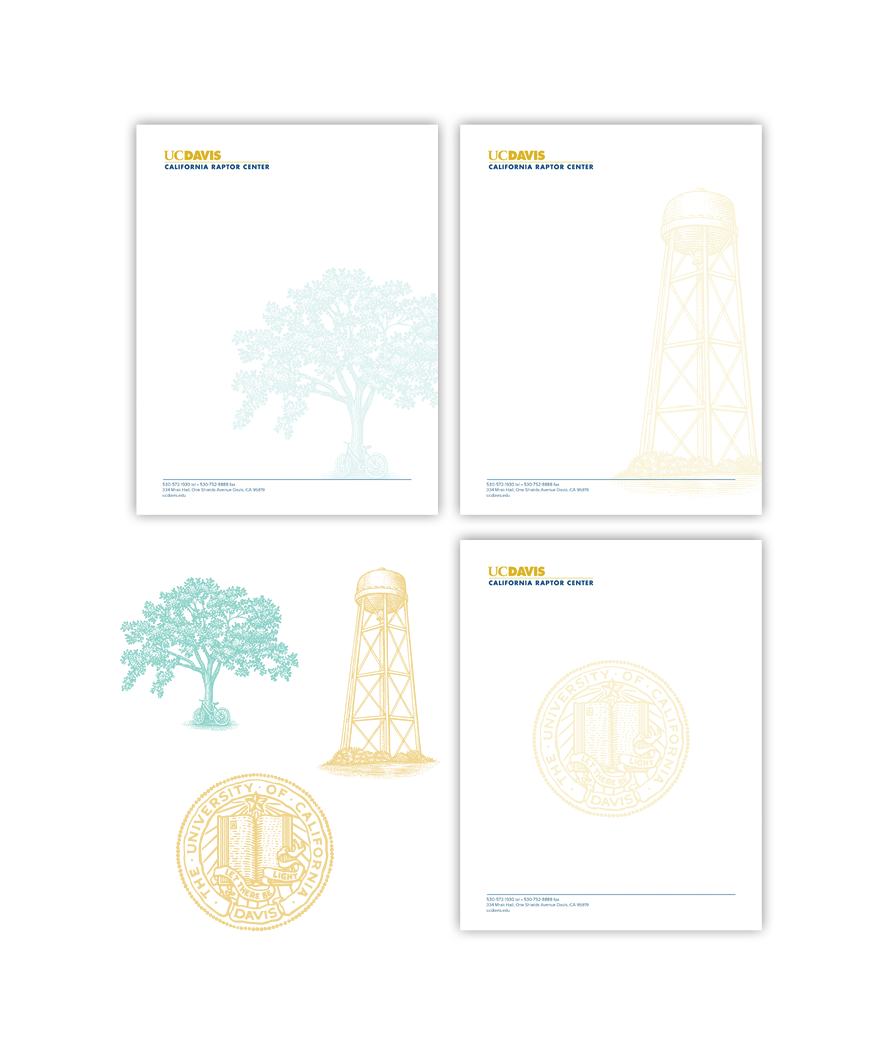 ---
UNIT SIGNATURE WITH ICON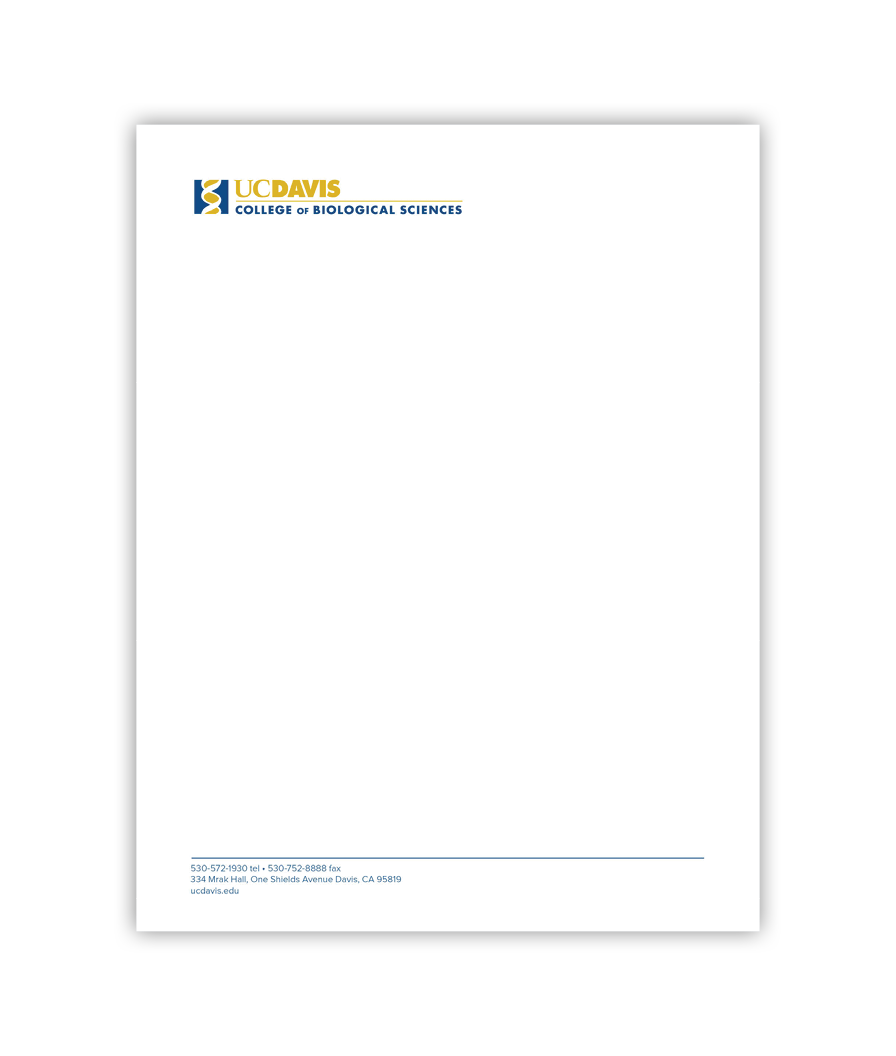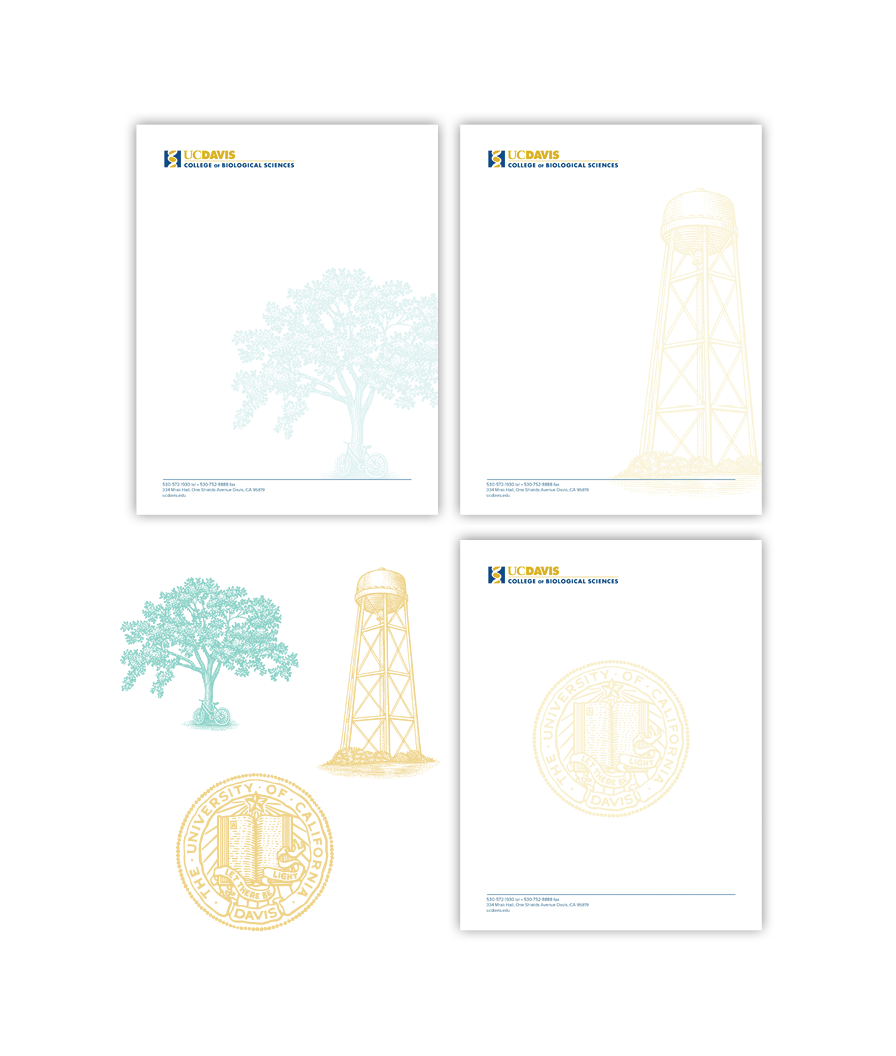 ---
INFORMAL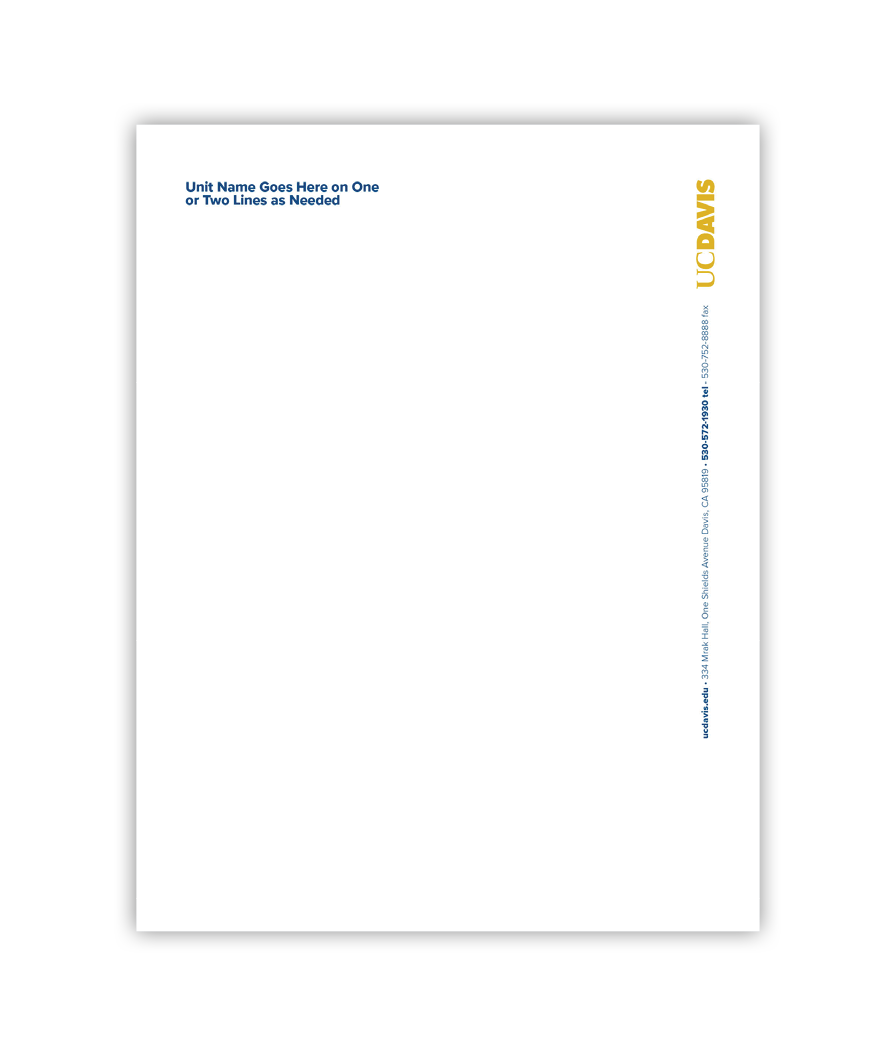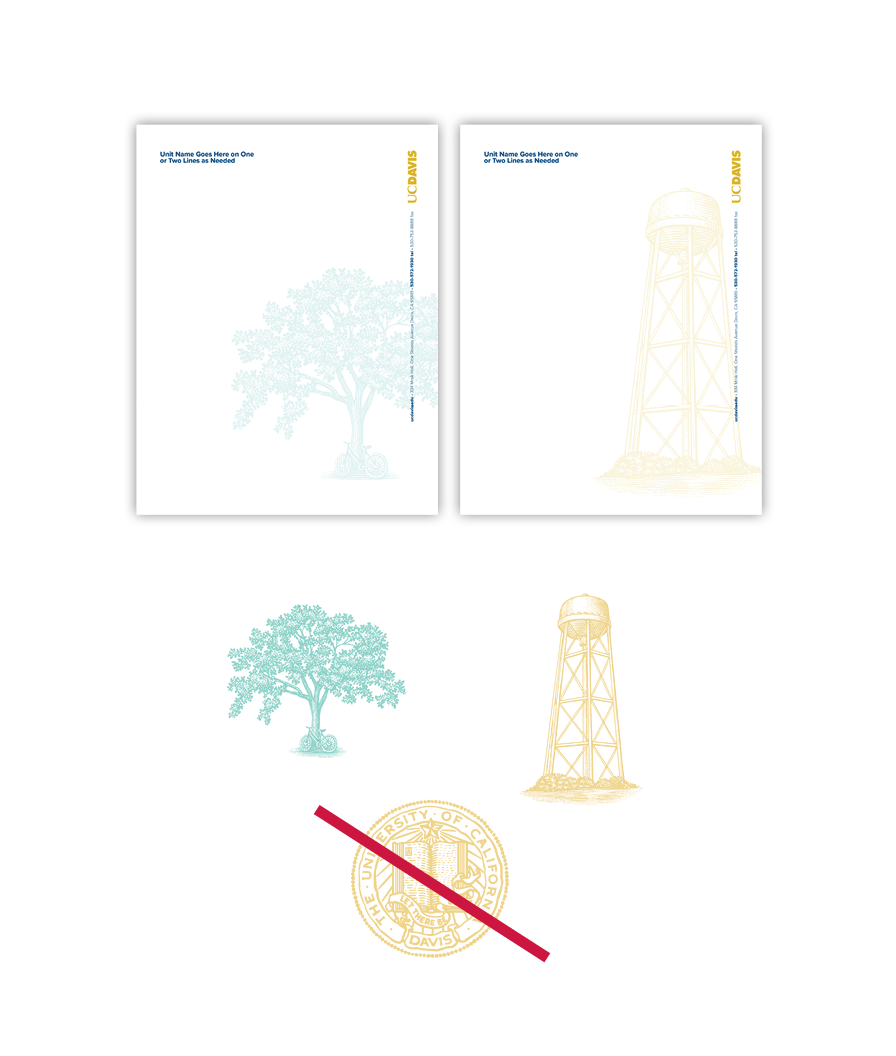 Business Cards
There are three designs for business card fronts and three designs for the backs. Note that option three for the business card backs is a series of seven color treatments of the UC Davis wordmark. You will receive orders with this option with the seven colors mixed together.
FRONTS: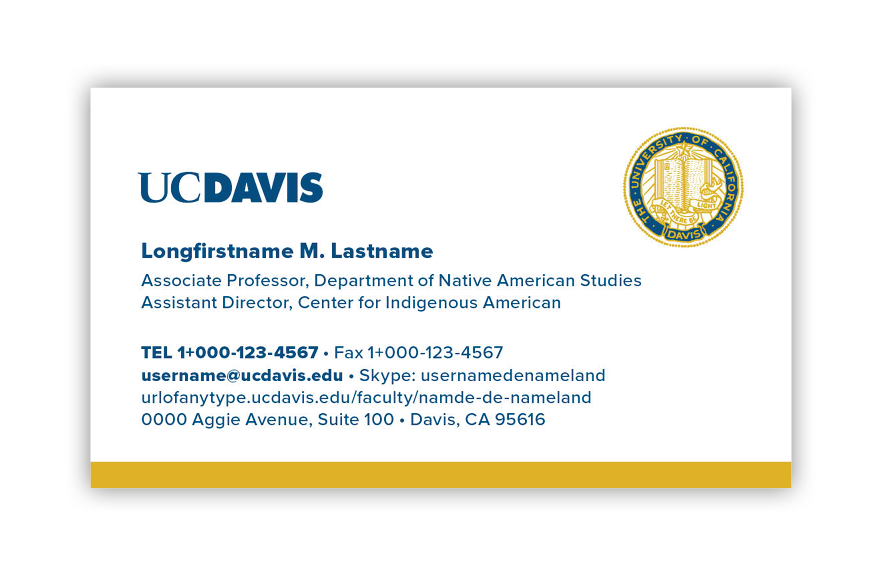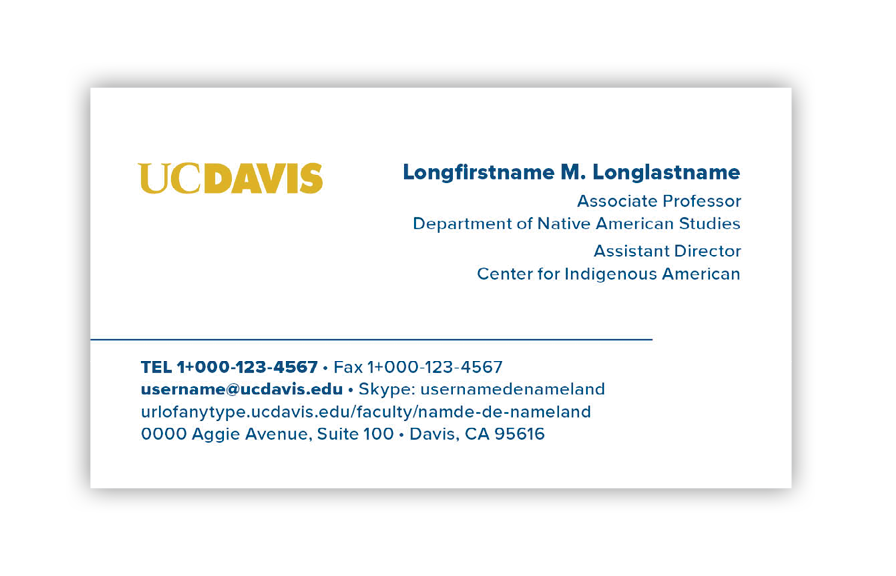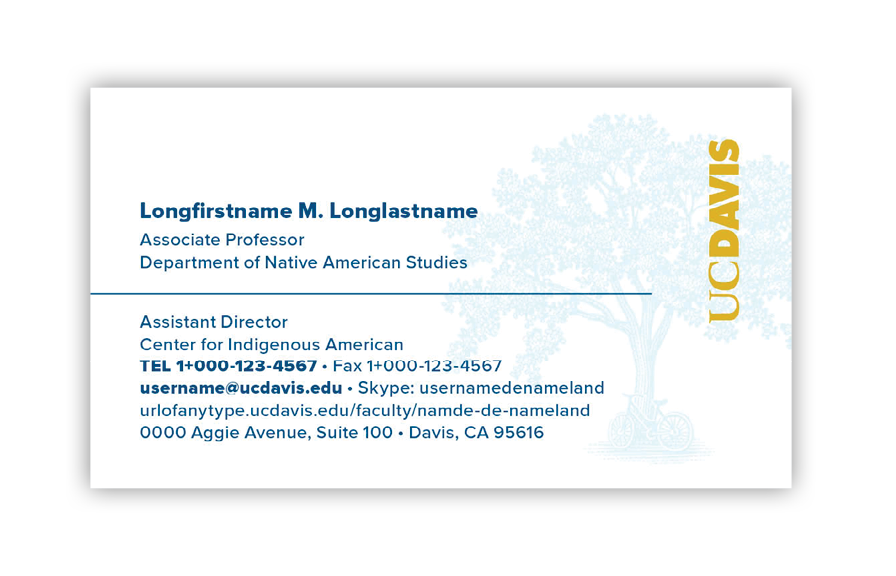 BACKS: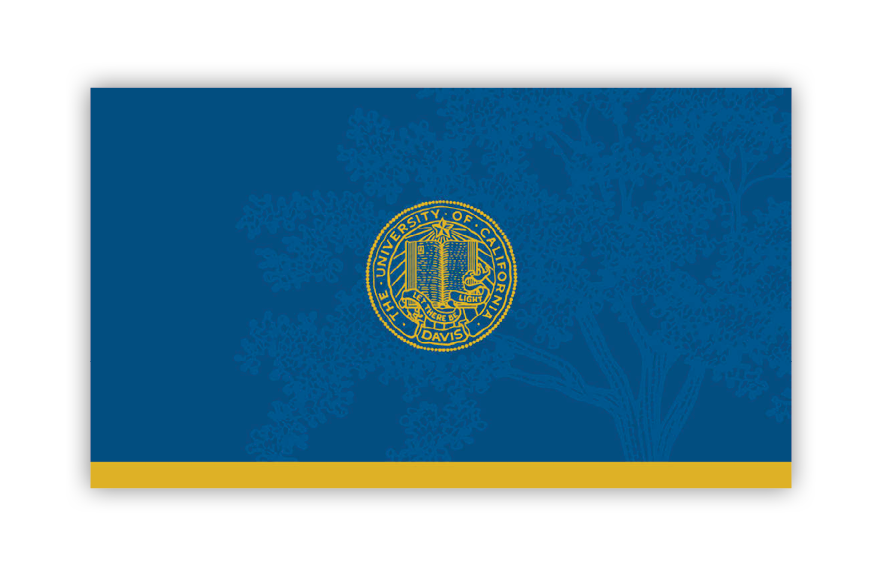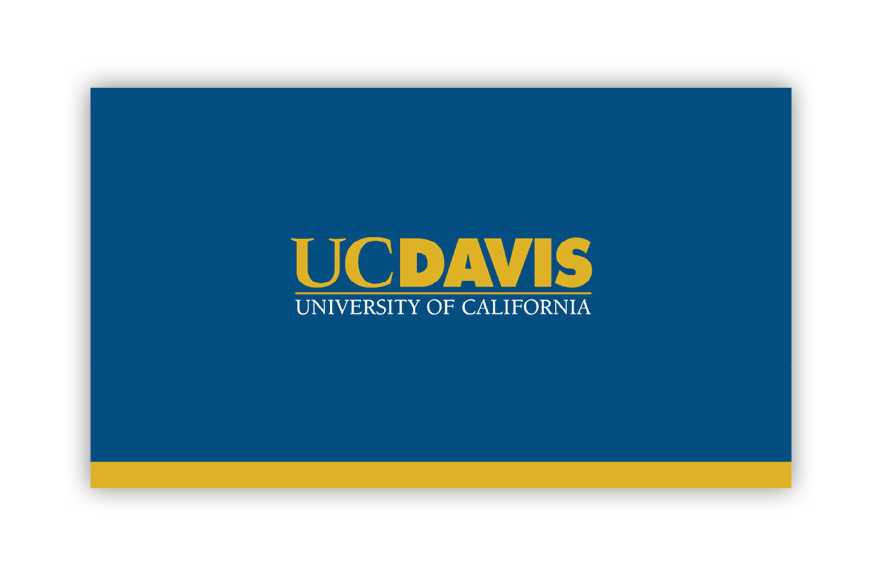 Envelopes